.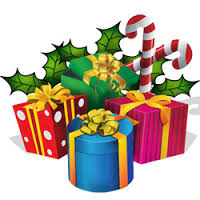 …at our classroom party.
"Oh, what fun it is to ride in a one-horse open sleigh. Hey!"
Well, I don't know about that, but we did have a lot of fun celebrating in room 304! The students did an amazing job of planning and enjoying our Christmas party! Some created colorful pages, while others played games. Everyone drank hot chocolate…and stirred up some slime! 
Parents, you went above and beyond in donating what we needed to make this celebration special! You also went above and beyond in the gifts you so generously gave and the notes that you and/or your son/daughter so thoughtfully wrote. Thanks again!