As I was looking at the Christmas tree in our living room this morning, I thought about the first Christmas and what that must have been like…simple, yet so significant!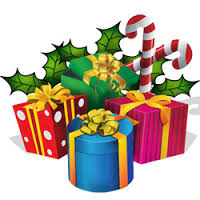 I saw the many gifts under our tree that you so generously gave and the notes that were so thoughtfully written…and my heart was filled with gratitude! 
I also thought about the gift of every student in our classroom!  It is because of you that I look forward to going to school each day…you always were my favorite! 🙂
Parents, your support and encouragement is above and beyond…a gift every teacher would treasure!  I am humbled that you have entrusted your child to me this school year. It is an awesome privilege! 
Thank you SO much!  In spite of the challenges we faced this past year, we have a lot to celebrate during this Christmas season!
Merry Christmas!